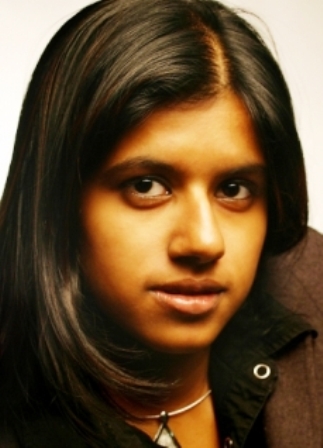 Bias can exist in hiring at both individual and organizational levels. Interviewers need to increase their awareness of bias in themselves and on their interview teams before they can learn to manage it.
Bias may appear in many different forms within any particular organization. One thing to watch for to identify bias is inconsistencies within your interview team and hiring process. Here is one example that demonstrates this. An African American human resource professional named Lakesha was perplexed by the inconsistent behaviors among interview and hiring team members while applying for a position. She said, "The people I met in the HR department were very nice. When I met the woman who administered the employment test, it was like she was so sure that I would not understand the test and wouldn't do well. After I read the test instructions, she felt it was necessary to explain what I had just read. I did ask, 'Do you do this for all of your candidates?'  And she said, 'Well, no, but I just want to be sure that you understand.'  It just really ticked me off and also gave me a negative feeling about [the organization] after that."
Lakesha's example reveals inconsistent behavior on the interview team and in the hiring process. The inconsistent treatment of this applicant by the HR staff and the test administrator could have caused the organization to lose her. However, in this case Lakesha discussed her feelings about the incident with the HR Director. This resulted in the HR Director becoming aware of the biased employee and resolving the problem by transferring the test administrator to another position, where she was no longer involved in the hiring process. Because the organization was willing to take action on this matter, Lakesha accepted their job offer. An alternative to transferring the test administrator to a different position would be to provide her training on the nature and impact of her bias and then hold her accountable.
Interview teams can consist of more than interviewers, as this example demonstrates. An interview team should be viewed as everyone who meets an applicant. Depending on the organization, this could include:
Human resource professionals
Hiring managers
Receptionists
Security guards
Administrative assistants
Employment test administrators
Other department workers involved in interviews
Bias can also exist at the system level and can be difficult to identify. It may be subtle and disguised, or it may be obvious to some. Either way, with leadership's approval of biased practices and an unwillingness to change, systemic bias will continue as the status quo in an organization.
For example, an applicant's comfort level may not be recognized as important during the interview process, only the interview team's comfort level with the applicant. However, this might be a form of systemic bias if diverse applicants continue to reject job offers, or their retention rate is low after being hired. Sometimes bias due to discomfort with an applicant can be detected in words that are used, as in these statements commonly made by members of an interview team:
"I don't think she is a good fit for the position."
"He did not come across well in the interview, and I am not comfortable with him."
How would you react if you heard another interview team member make these statements while evaluating a diverse applicant? An interviewer's discomfort with an applicant does not mean the applicant is unqualified for the job. The applicant may be very qualified for the job, but the interviewer's judgment may be clouded by bias.
Another manner in which bias may appear related to comfort level is for an interviewer to project the discomfort onto the applicant, with a statement such as "I don't think he would be comfortable in that position." The assumption is that the applicant would feel uncomfortable perhaps because he or she would be the only one of that diverse background in a particular work environment. However, keep in mind that the problem that needs addressing is in your workplace…. not with the applicant.
Interviewers need to learn to recognize their bias and to hold each other accountable on the interview team to eliminate barriers for diverse applicants. This might be difficult at first. However, acting with the intent of helping each other grow with diversity will create accountability within your interview team.
The first step is to identify bias in your organization's interview team and hiring process. Then learn and implement methods for eliminating bias and developing inclusive hiring practices. A good place to start is to attend a Diversity Interviewing Blended Training Workshop. Participants will have the opportunity to complete five 20- to 30-minute Diversity Interviewing online trainings on the workshop topics, which are: Moving Bias to a Conscious Level, Eliminating Bias on the Interview Team, Developing Cultural Competencies and Skills, Developing Inclusive Interview Questions, and Greeting with Welcoming Style and Body Language.
The online trainings are packed full of information and include videos of diverse applicants, activities and quizzes. This allows everyone to be on the same page with the workshop topics to ensure they gain maximum benefit from the day-long workshop. Then the highly-interactive live workshop brings participants to a deeper level of learning through discussion, activities and interaction with others from different organizations. This workshop is facilitated by Lila Kelly, Principal of Lila Kelly Associates, LLC and DiversityIntegration.com, and offered two days in St. Paul, MN. More information is at September 14 and September 29. You can also bring this training in-house by pairing it with the Diversity Interviewing Series Trainer Manual, so your entire hiring team can be trained on cultural competencies for inclusive interviewing and hiring.
By identifying and addressing the bias of individual interviewers and in their hiring practices, organizations can move toward managing and eventually eliminating it.
Copyright © 2016 Lila Kelly Associates, LLC. Integrating Diversity into Recruiting, Interviewing, Hiring and Retention – Since 1992. Not to be reprinted without written permission from Lila Kelly. This article includes excerpts from Lila Kelly's books and online trainings. To stay up to date on all the latest from Lila Kelly Associates and DiversityIntegration.com, subscribe to our monthly newsletter.